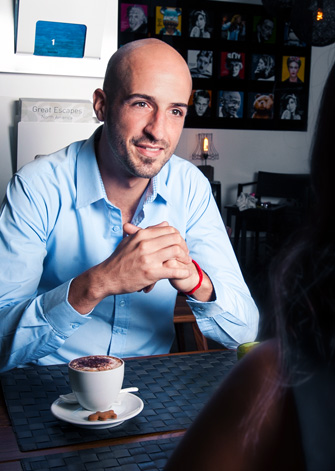 By Paul Mauriet
Let's have a coffee just for a quicksmart talk
+33 (0) 637 981 145
coach@paulmauriet.net
skype : Paul Life Coach
About me
Established in Bangkok since 2011, my career in hospitality and sales for the last 10 years enabled myself to travel and settle in different countries like Australia, China and France where I am from.
All the things I have learned about the world and myself during those ten years, made me realize that I wanted to help people much more that my several previous jobs had allowed me to.
My passion and curiosity for lives led me to embrace a more human based career as a Life Coach, where people issues and goals are the center of interest, where I can give and get more.
Then my own coaching journey was a tremendous change in my life where I gain self-awareness and aligned with my true self. I coach people to transform their lives and I believe in everyone's potential and abilities to choose and to control their own destiny.
And here I am, Certified Professional Coach from the International Coaching Federation.


Why not
Do you think coaching is too expensive for you? Maybe you can afford it but you have other financial priorities?
Or might be just coaching isn't for you…
If coaching is not your priority then ask yourself if you are really getting the best from the money you are spending, is it moving you forward?
If you feel like coaching is not for you, Please come by or call me at any time for your first trial session free of charge.You will be able to quickly find out how easy and deep our conversation will be, and acknowledge the outcome you will get surprisingly just after it.
What else do you risk?
See you soon.